NAO Kitten Playtime. Porcelain Cat Figure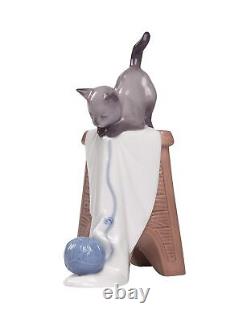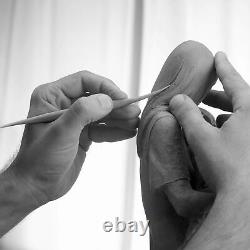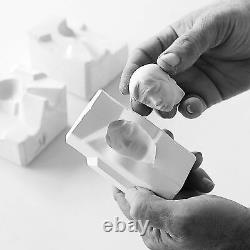 Product Dimensions: 2.76 x 2.76 x 5.12 inches. Date First Available: June 22, 2010.
HANDMADE: NAO porcelain figures are synonymous with high quality and artisan tradition. Each piece, meticulously hand-sculpted in Spain, mirrors the dedication and mastery of its craftsmen. The excellence and detail in every work highlight their passion and commitment to craftsmanship. NAO porcelain is not just a decorative item, but a display of Spanish cultural heritage and artisan skill, becoming a treasure that stands the test of time. COLLECTIONS: Nao, with its delicate porcelain figures, invites us on a journey through human life in all its aspects. From the innocent childhood games that mirror the joy and curiosity of early years, to deeply spiritual and inspiring moments, or scenes from family life, capturing in detail and emotion the connections that bind us. Each piece is a testament to moments that define our lives, making Nao######x27;s catalog a mirror of life.
A PERFECT GIFT: The Magic of Porcelain. When looking for an unforgettable gift, porcelain stands out as the ideal choice. Giving a Nao figure is not just gifting an object, but sharing a piece of art and emotion.
Whether to express love, congratulate an achievement, or offer a warm welcome, Nao has that unique and perfect piece that captures the essence of every special occasion. QUALITY AND EXCELLENCE: At Nao, our pieces are the product of a harmonious blend between artisanal mastery and the most advanced techniques in porcelain manufacturing. The extensive experience of our team and Nao######x27;s rich tradition in this field ensure that our products stand out for their unparalleled quality. NAO: Founded in 1968, Nao has been notable for selecting the most outstanding local artisans to sculpt its porcelains, daily reflecting their mastery with the material. The extensive experience of these professionals, coupled with Nao######x27;s rich tradition in the sector, ensures unparalleled quality in every piece. It######x27;s the meticulous attention to detail that gives our figures that warmth and unique beauty that sets them apart.

---